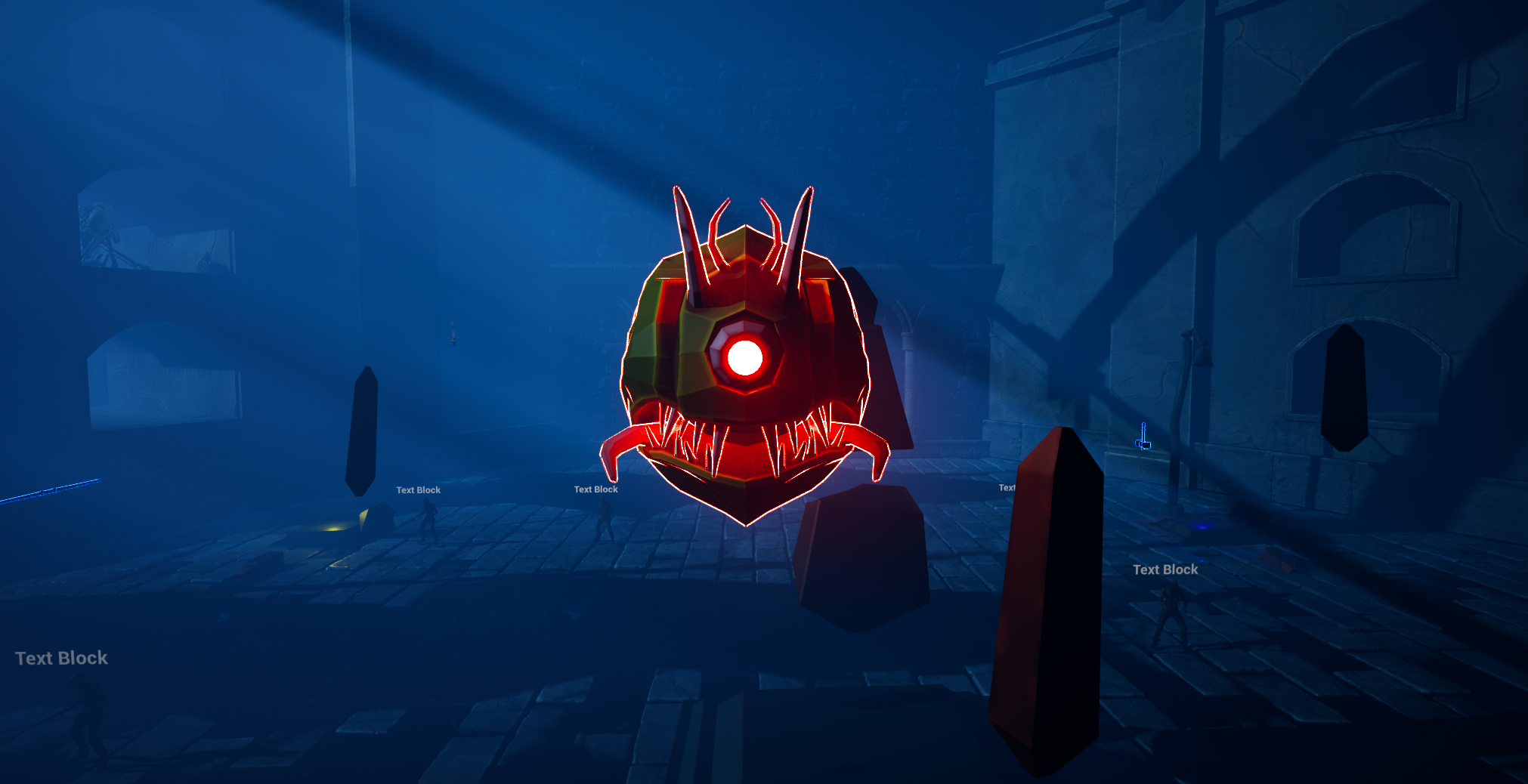 Ascend
A downloadable game for Windows
This is our Submission to the SLOYD GameJam!

You play as an apprentice witch that goes on a dangerous quest in the Catacombs on the search for the 5 lost souls of a Demon, once those five souls are acquired you can summon the Demon at his altar. BUT BEWARE, the fight won't be easy! Once the demon is defeated you will gain his powers and finally rid yourself of your apprentice status!

Tips/ Controls:
-WASD to move, SPACE to jump.
-Left Mouse to fire Spells.
-Mouse Wheel to switch Spells.
-You will have to find and place the right souls on the right pedestals!
-Arrow keys to switch the currently equipped soul.
-F on a pedestal to place the soul.
-You can't kill the floating candles!
-You CAN kill the floating Weapons!
-Your health regens over time as long as you don't take damage.


Meet the Dream Team:
Programmers: Floky and Stijntjeuh
Environment Artist: Bluffled
3D Artist: Iggy
VFX Artist: Santeri

Thank You SLOYD for the amazing GameJam
Sloyd Assets Used (we did some modifications):
-Swords
-Spears
-Hammers
-Altar
-Fences
-Candles
-Tombstones
-Streetlights
LAG/ Low FPS? Here is how to reduce Quality
1. Open the "Ascend" folder ->GameJamWitchGame -> Saved -> Config -> Windows -> GameUserSettings.ini
2. Replace the text with

[ScalabilityGroups]
sg.ResolutionQuality=100
sg.ViewDistanceQuality=1
sg.AntiAliasingQuality=1
sg.ShadowQuality=1
sg.GlobalIlluminationQuality=1
sg.ReflectionQuality=1
sg.PostProcessQuality=1
sg.TextureQuality=1
sg.EffectsQuality=1
sg.FoliageQuality=1
sg.ShadingQuality=1
[/Script/Engine.GameUserSettings]
bUseVSync=False
bUseDynamicResolution=False
ResolutionSizeX=1920
ResolutionSizeY=1080
LastUserConfirmedResolutionSizeX=2560
LastUserConfirmedResolutionSizeY=1440
WindowPosX=-1
WindowPosY=-1
FullscreenMode=0
LastConfirmedFullscreenMode=1
PreferredFullscreenMode=1
Version=5
AudioQualityLevel=0
LastConfirmedAudioQualityLevel=0
FrameRateLimit=60.000000
DesiredScreenWidth=1280
bUseDesiredScreenHeight=False
DesiredScreenHeight=720
LastUserConfirmedDesiredScreenWidth=1280
LastUserConfirmedDesiredScreenHeight=720
LastRecommendedScreenWidth=-1.000000
LastRecommendedScreenHeight=-1.000000
LastCPUBenchmarkResult=-1.000000
LastGPUBenchmarkResult=-1.000000
LastGPUBenchmarkMultiplier=1.000000
bUseHDRDisplayOutput=False
HDRDisplayOutputNits=1000
[ShaderPipelineCache.CacheFile]
LastOpened=GameJamWitchGame
Install instructions
Just extract the folder and launch the .EXE file.